Update on #CustomDecca room-set Interiors Award
My bedroom design has been shortlisted for the #CustomDecca design a room-set competition – a revered interior design award, for any luxury interior designer. Decca are working on the visuals.
In the meantime I thought I'd run through a custom design – a real strength of ours at Interior Folk – using an example from my competition room set.
As my starting point, I selected the armoire from Bolier's Domicile Collection to customise into a TV/AV cabinet. The original design by Michael Vanderbyl features an ebony veneer with antiqued bronze legs.
This is really striking but too dark for my calm and restful bedroom scheme, so I've opted for book matched ash burl veneer with a grey wash and a warmer brass finish for the legs. The doors will become pocket doors so that they tuck away neatly whilst you watch TV. If you look at our simple visual we have placed the cabinet in a recess on one side of the fireplace. The other side has a matching wardrobe.
Inside hanging space is being replaced with shelves and drawers with hidden cable runs. To open it there will be a thin metal handle running the length of the door and I've changed the dimensions to accommodate a large TV but still keeping its elegant shape.
When designing a bespoke or custom piece of furniture one of the first things we think about is whether it is constructed with veneered timber or solid wood. These materials have both been used for centuries in furniture production, but which is better you ask?
You might be surprised that the answer is not simply solid wood. In fact historically veneered furniture was much more expensive than solid wood furniture. Using a veneer has many advantages including it's creative potential, it offers more artistic and decorative results. Such as the book matching which we are using, this is where a really fine log which lots of character grain is selected and the veneer is carefully cut and laid out in a symmetrical mirrored pattern. Using a veneer also allows more options on the way the wood is cut and also the final colour. Another plus of using veneer is the environmental one as it means our beautiful trees are used more wisely and sparingly, each log can be used on many different pieces of furniture.
We spent time with Decca looking at different veneer patterns and species before choosing the Ash Burl, it offered us a highly figured character and so the chance to create an interesting pattern. A burl or burr is actually a tree growth in which the grain has grown in a deformed way and is full of small knots. The grey wash applied to the veneer keeps the TV cabinet contemporary in feeling and is decorative but not overpowering. Decca did different sample options of greys and green greys for me to choose from.  This is the one we chose along side the other hard finishes in the bedroom design.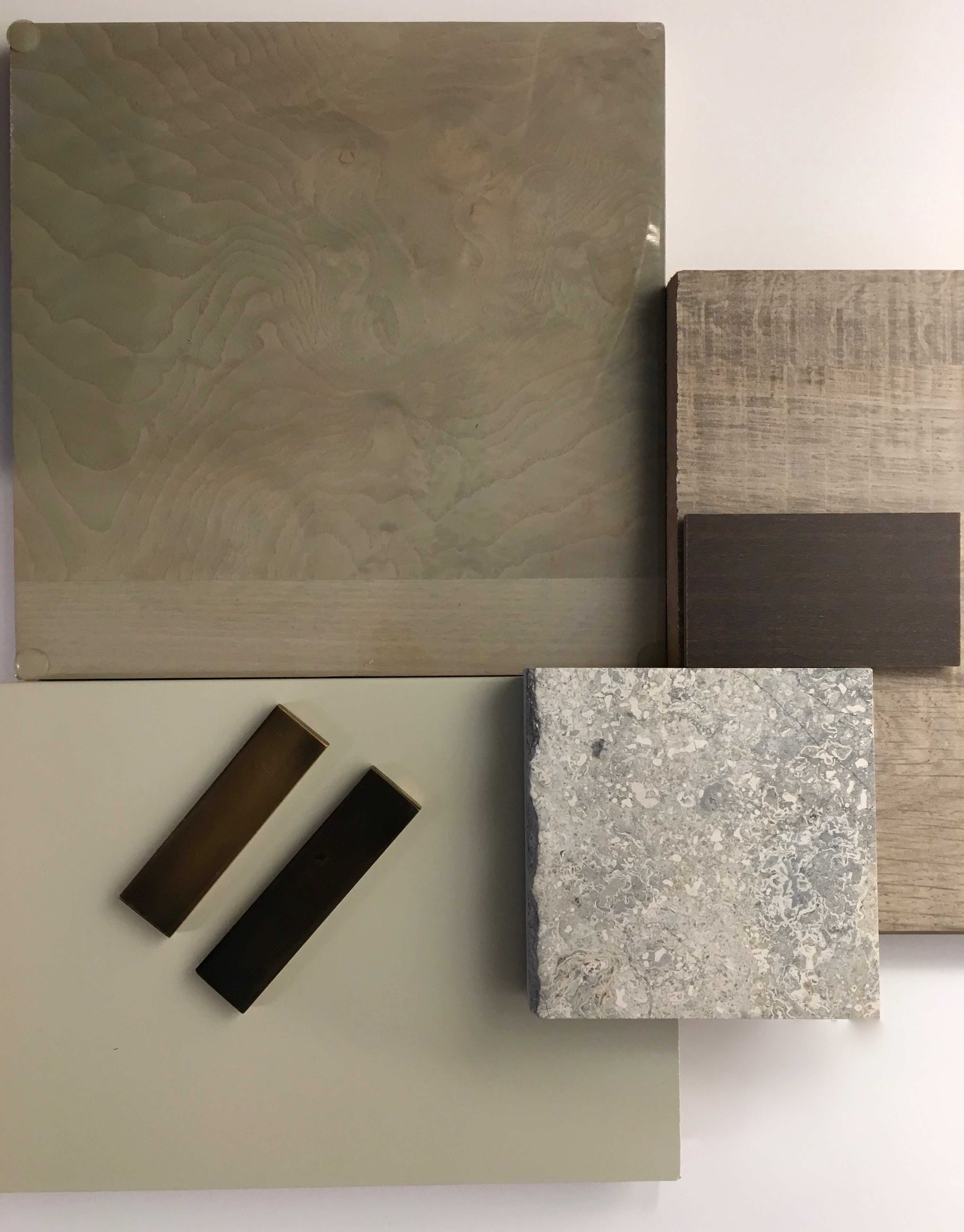 Decca are experts in understanding what timbers to use and the methods of construction. In this case they have suggested using a combination of a good quality veneer over a solid hard wood that is properly dried out which allows for both aesthetics and functionality. The solid hard wood under the veneer will ensure it's longevity and the veneer will offer a finer decorative appearance.
Decca are working on the visuals and as soon as they are ready to share, I will. I can't wait to see them!