Interior Design – A Room With A View
How do you start your interior design scheme? Is a question I am often asked.  There is no one answer and interior designers often start with something they love like a rug or a piece of art.  Currently, I am being inspired by the view clients have in their homes and this is becoming the inspiration for their schemes. Whether it is a beachside home with far reaching views of the South Downs or close to the Sussex beach or a city apartment with glimpses of London rooftops they are inspiration point.
Recently a client asked us to design their new build central London apartment with long views over the city skyline as well as close-ups of the local streets and buildings.   You can see how the panorama has influenced our mood boards, reflecting the grey blues from the rooftops and glass and natural stone colours of the local buildings.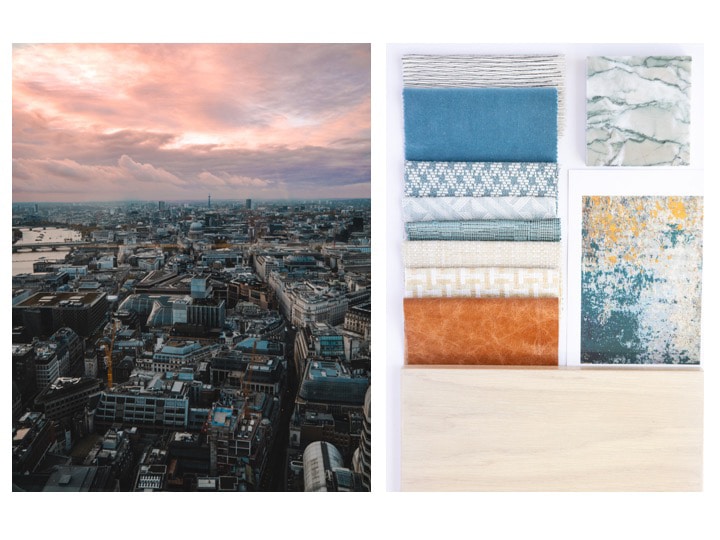 The penthouse is built using glass where ever possible to maximise light and places the owner in the centre of a vibrant 24-hour city life – with an ever-changing view. This inspired our spatial design ensuring that our client had seating outside and made the most of the balconies. 
Credit: Simon Eldon
We added privacy where needed using planting ensuring we let light in and keep the skyline in sight.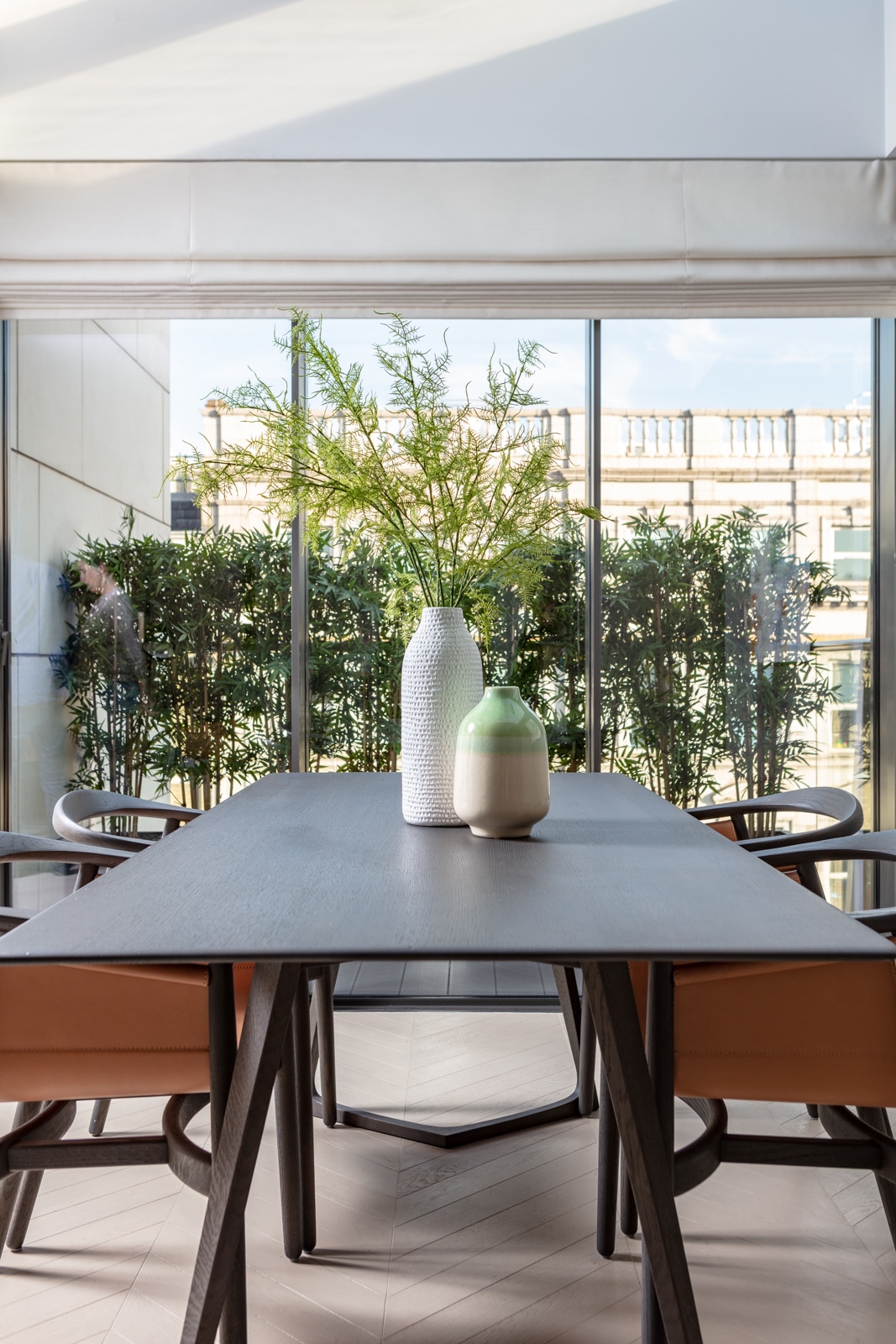 It was important all the finishes inside worked with the outside as well as the style of the furniture selection.  This stunning desk by British designer Tom Faulkner is the perfect feature piece to focus on in this glass corner, it's pared back stylish industrial feel sits harmoniously in the scene.
Living in Sussex means many of our local clients have far reaching rural views.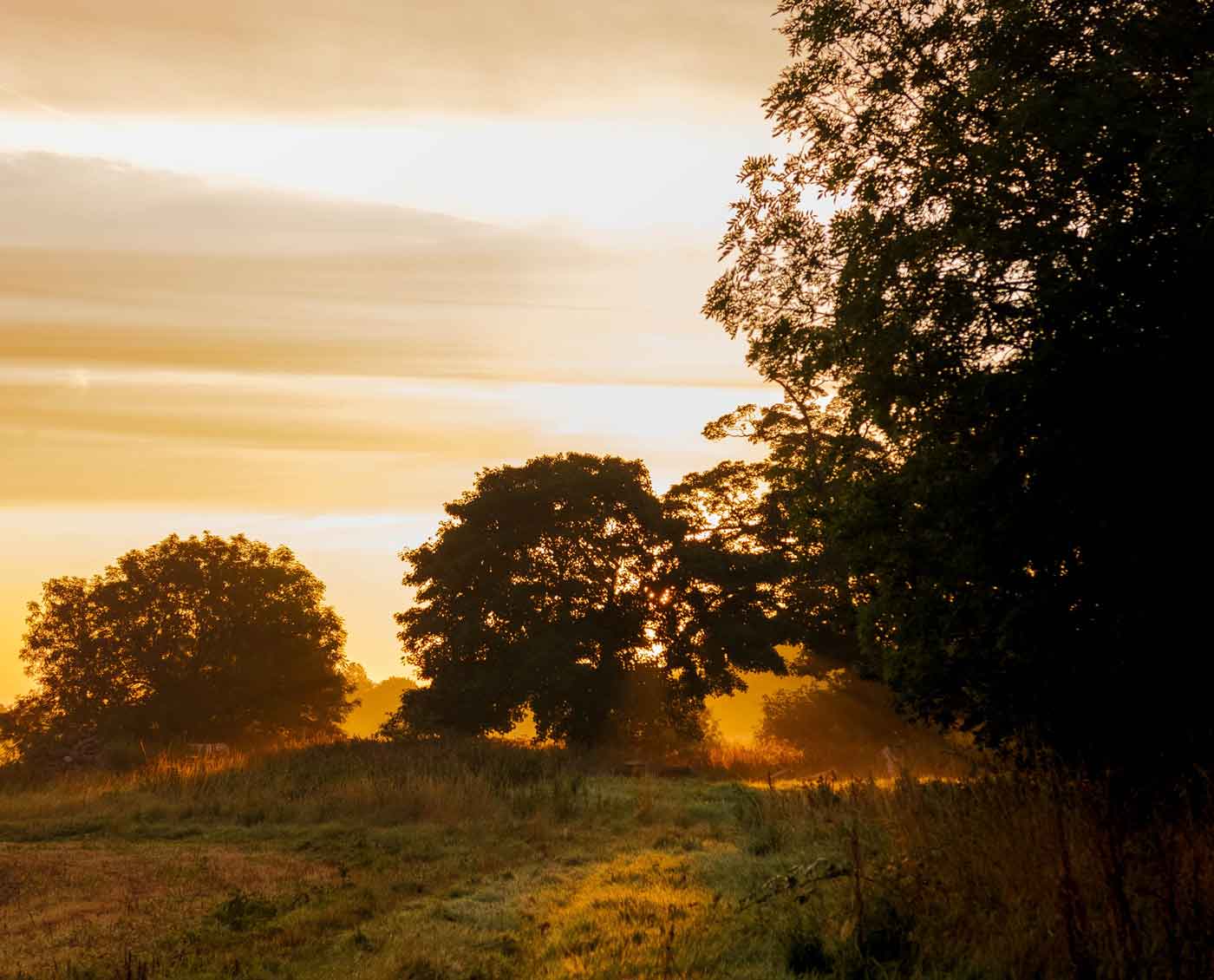 For this client's country home we designed a scheme partly inspired by their farmland views but also incorporating colours from flowers and even produce like these colourful squashes that they were growing in their garden.  Choosing the most powerful colour first like the vibrant orange is a helpful way to start off your scheme.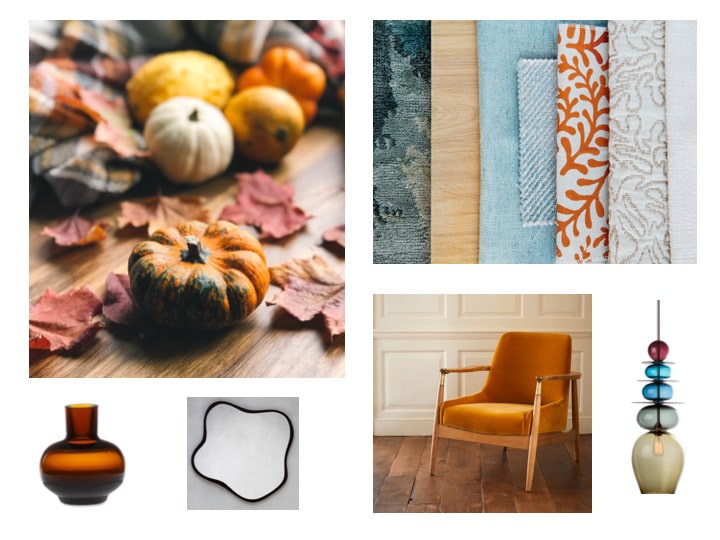 Even if you haven't a far-reaching view you can still be inspired to bring the outside in.  This design scheme was chosen as the room overlooked a meadow garden full of wonderful yellow echinacea.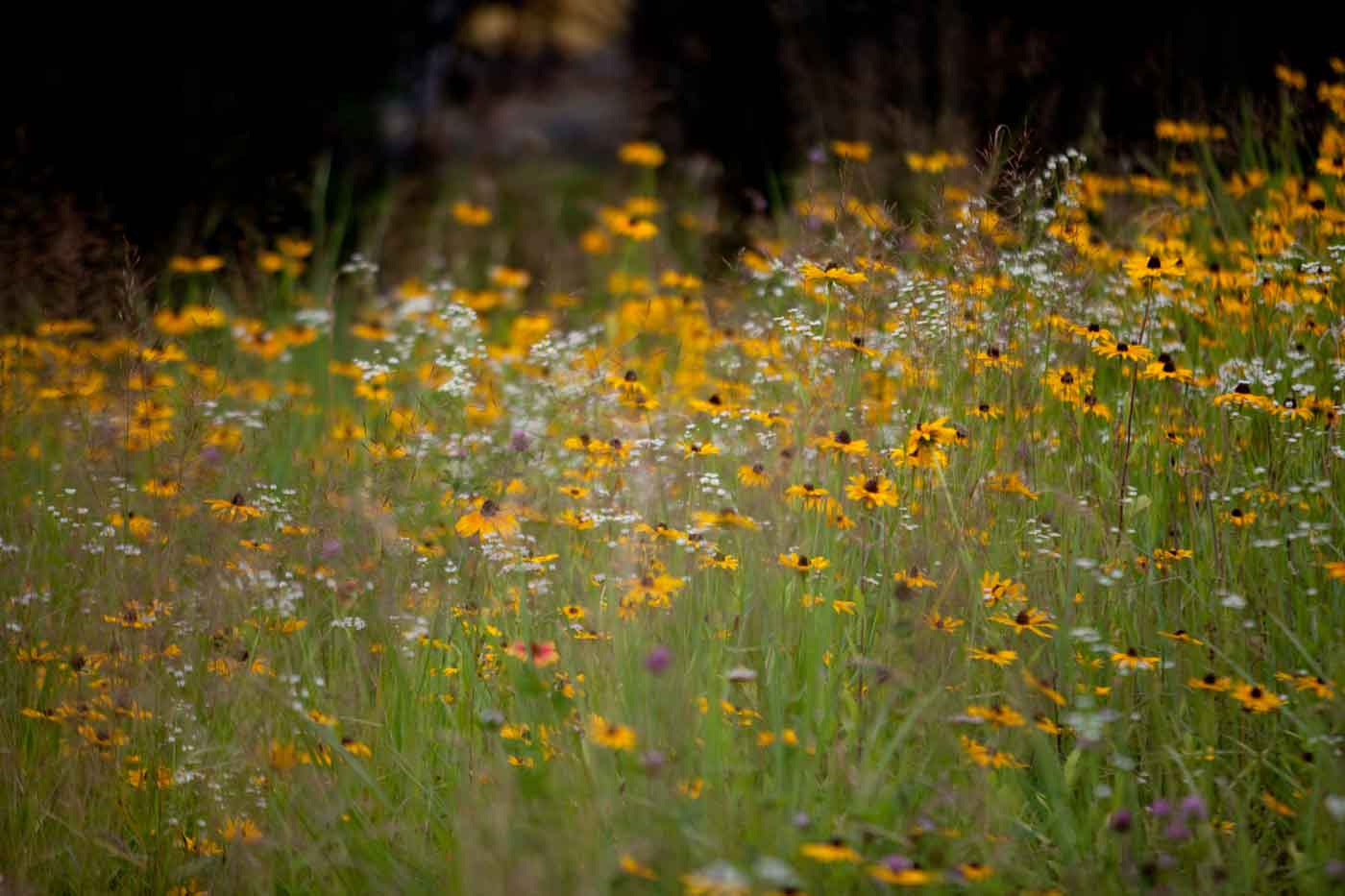 The atmosphere of our bedroom design is restful but with a calm energy reflecting the flowers.
Credit: Simon Eldon
Bringing the outside in is an often repeated mantra.  But if you are imaginative then it doesn't have to be a design cliche. This client owns a beautiful Georgian country house hotel set in pretty grounds and it was this setting, the view of the house in the grounds that inspired our design. 
The bespoke Butterfly sculpture we commissioned echoes the curvaceous architecture, the artwork winding up the wall and the glass dome by artist Sara Newman.
The wildlife is referred to again in a sculptural installation hanging from the ceiling featuring swallows flying through the twisty form.
I often get ideas and record them when I visit my own favourite views like this one, looking across the Pulborough brooks to the Sussex South Downs.
Or here at Petworth House gardens reconnecting with nature helps me recharge and switch off and how ever many times I have been before I always find a view to inspire me.
Credit: Chris Baker
Photography Credits:
Simon Eldon
Chris Baker
Interior Folk