Ditchling Museum of Art and Craft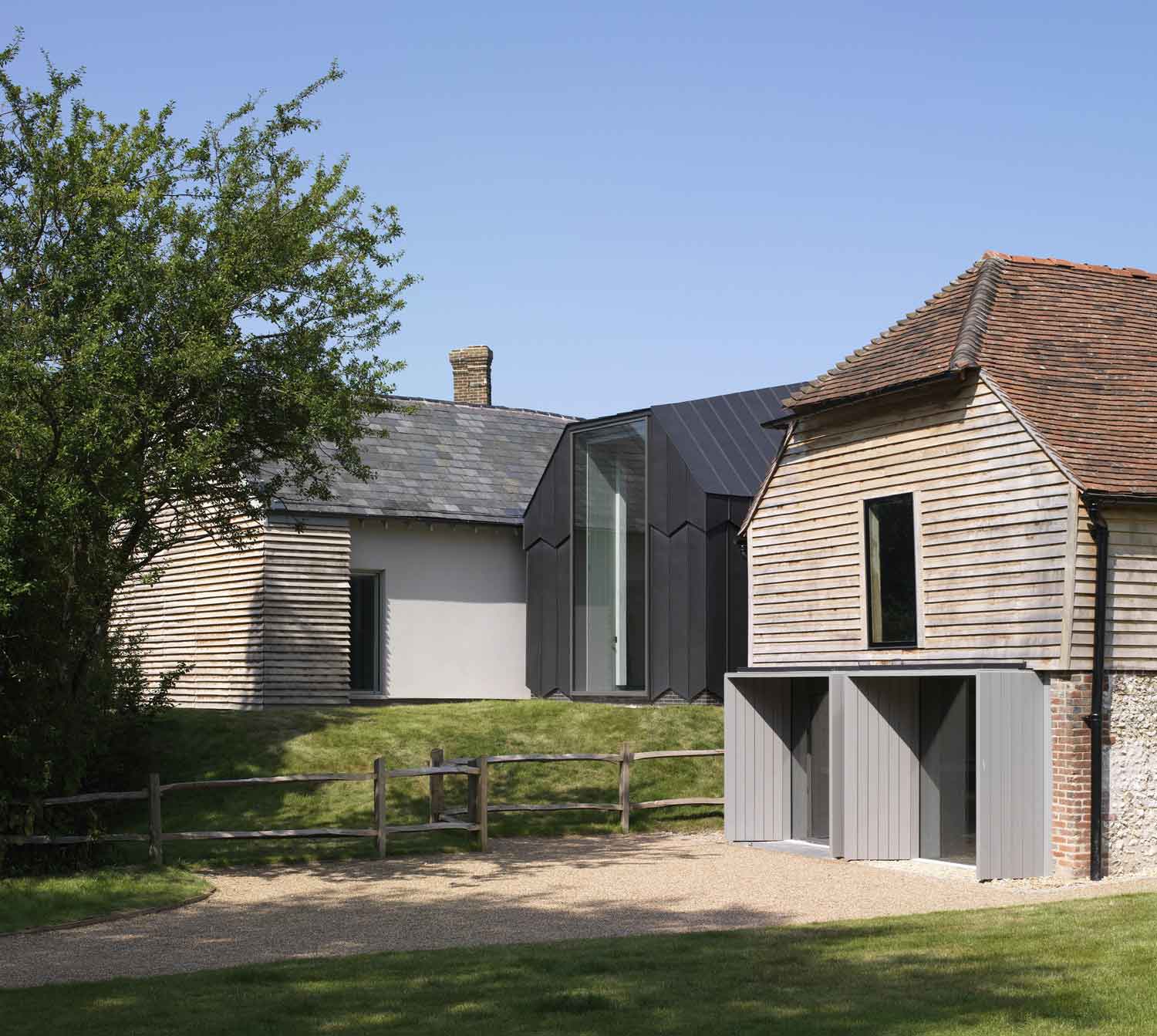 As an interior designer in Sussex, I am always on the look-out for buildings that both excite and inspire me. If they happen to be near enough for repeated visits to refresh my creative streak and get inspiration for display of art and objects, so much the better. Which is why I want to introduce you to the Ditchling Museum of Art and Craft.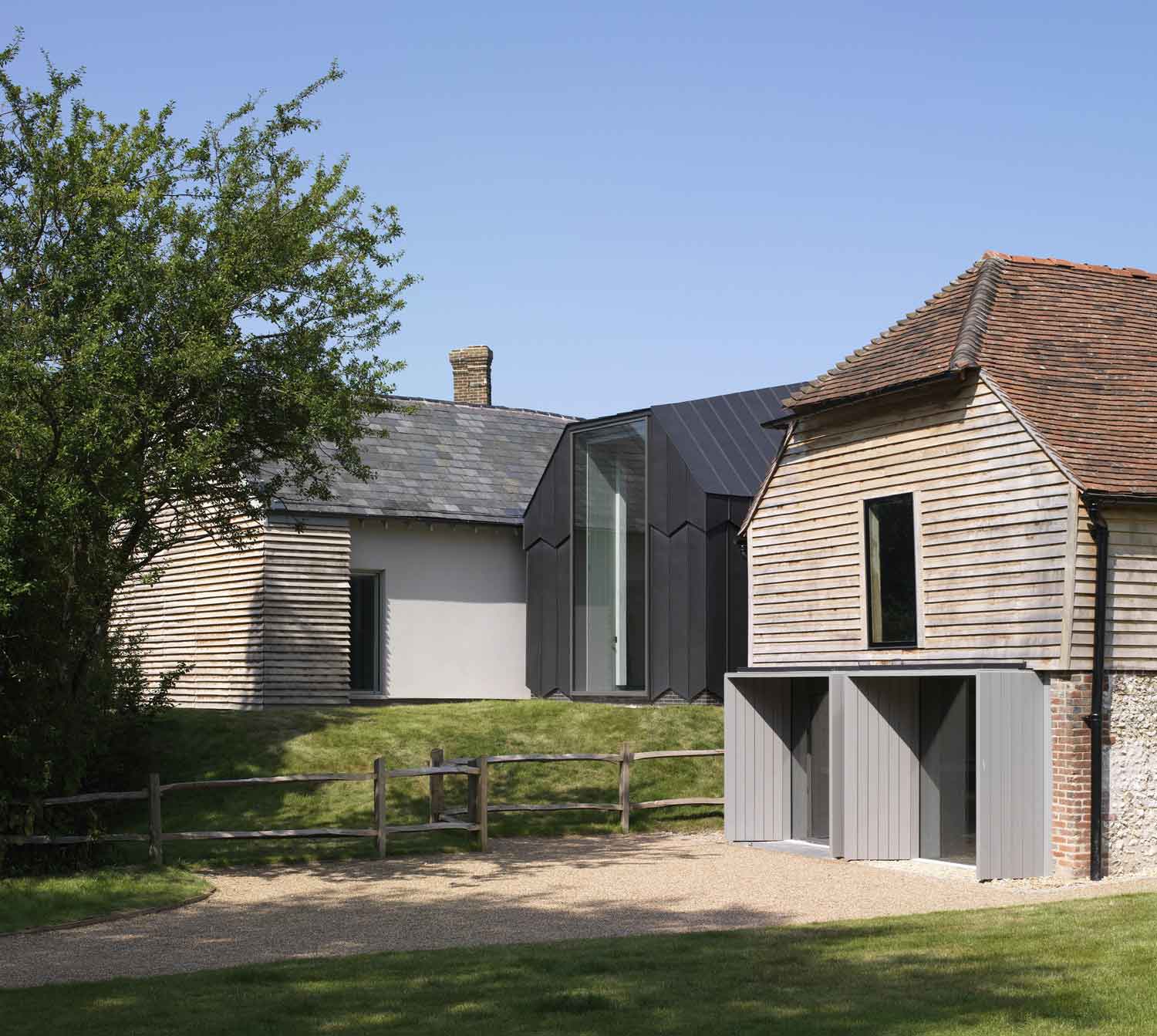 Formerly the village school the building was bought by artists and sisters Joanna and Hilary Bourne, they were in their mid seventies but had spent their childhood in the small Sussex village of Ditchling.
The museum reopened in 2013 after a transformative refurbishment at the hands of Adam Richards Architects. I must admit that I've only seen it in its new incarnation, but it feels as if it was always meant to be this way. The architects have taken the original museum building and an adjoining cart shed, and joined them by a series of new zinc-clad pavilion galleries. As a Sussex native, the raw materials of flint and oak on show feel reassuringly familiar. And yet not. The honesty with which they are revealed as the bones of the buildings feels strikingly unfamiliar and beautiful contrasted with the pretty but overclad cottages, houses and villages of my home county.
The architects have, I think, responded sensitively to the old buildings, avoiding the temptation to create a pastiche of them. Instead they have cleverly referenced shapes, echoed spaces and created frames for vistas inside and out in a contemporary way that would have made sense to the artists and craftspeople who lived in Ditchling at the height of the Arts and Crafts movement, and whose objects are on show inside.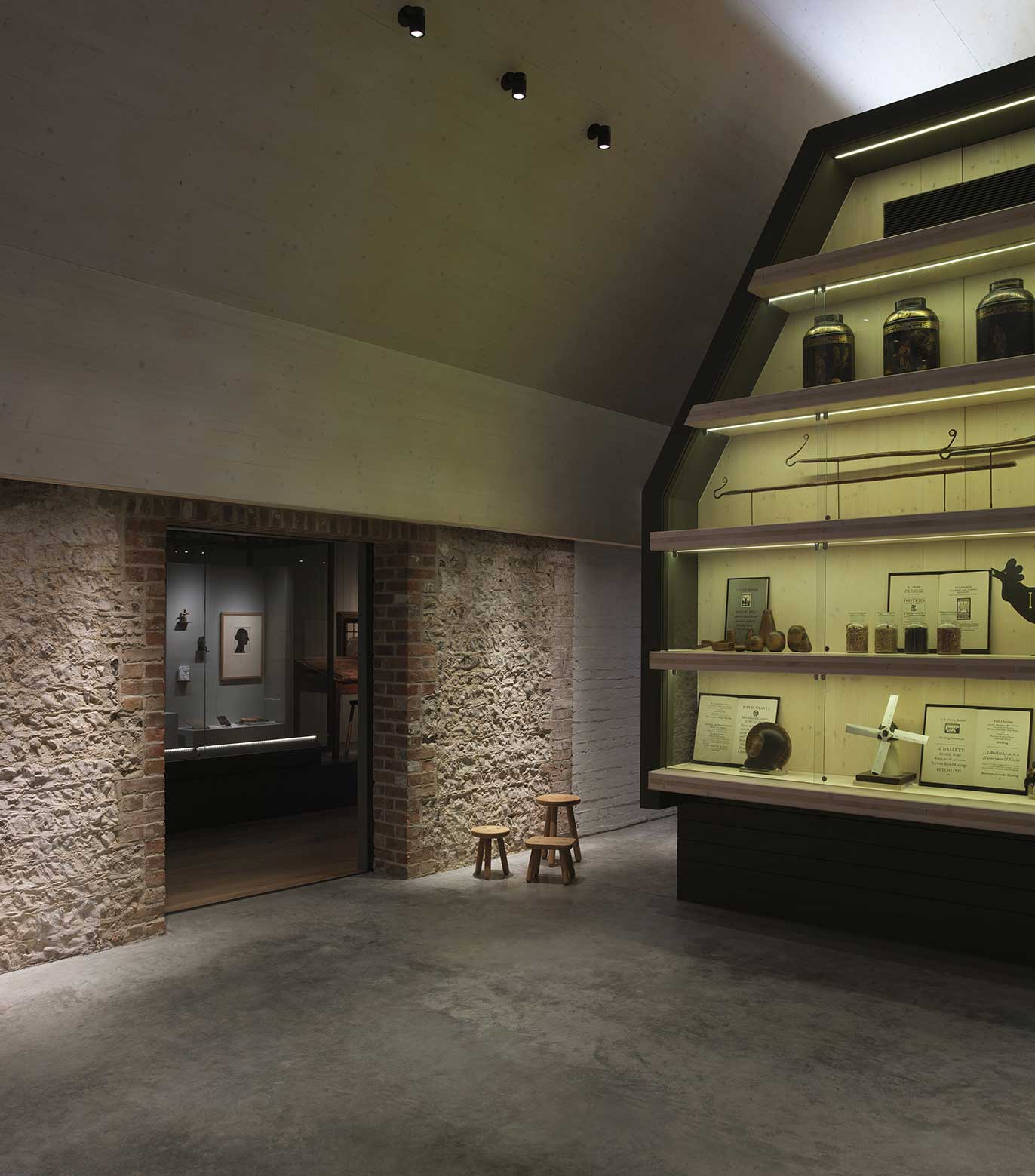 Natural and artificial lighting are combined beautifully to showcase those objects in novel ways, which gives a new depth of meaning to the idea of context in the museum sense.
As I said as an interior designer in Sussex this really is a great place to get inspiration on displaying your own objects and artwork at home.  Many of the items here were made in the village and I really think this helps you understand them more. Visit the museum and judge for yourselves.
Images by Adam Richards Architects