What is sustainable Interior Design?
We are increasingly being asked to reduce plastic and integrate environmentally friendly products within our interior design. It's incredibly important that we all reduce our environmental impact, wherever we can. So.. I thought I would put together this handy blog about sustainable interior design to help you understand better some of the terms around interior product purchases and its integrated plastic waste. 
Words like "sustainable", "circular", "upcycled" and "biodegradable" are all frequently used in the interior design world as manufacturers respond to the climate emergency. Then add in "ethical", "green", "responsible", "healthy" and "compostable". I think it's great news that there are more products with a conscience, but this can comes with purchaser bewilderment. So do follow my blogs as I explore these differing terms. We will navigate our way through, understanding what these labels mean and which to choose for your home or business.
In the Interior Folk Studio we know researching these labels and the science behind them is important to improving and informing our design practice.
Sustainable
This means the quality of not being harmful to the environment or depleting natural resources, and thereby supporting long-term ecological balance.
Sometimes adding the "sustainable" tag is a sales illusion to the customer and the brands are talking comparatively. What they actually mean is "this timber table is using fewer resources, or generating less pollution and we hope it is less destructive".
However, there are many manufacturers's doing excellent work producing ethical furniture that is built to last, like Belgium outdoor furniture manufacturer Tribu.
Tribu uses FSC timber, investing in timeless design styles, providing longevity to your interior look.  Look out for the Forest Stewardship Council (FSC) logo which identifies wood-based products from well-managed forests independently certified in accordance with the rules of the FSC.
Another one of our favourites is the Natural Bed Company.  All their beds are handmade in the UK using timbers from a legally certified source and purchased under the EUTR (European Union Timber Regulation). Check out their range of contemporary beds like this timber 4 Poster bed.
Sustainable bedding is leading the way – with many organic products available.  Look out for labels such as GOTS (Global Organic Textiles Standard) this means that all stages of cotton production are organic and sustainable, as well as these approved organic labels.

There are so many manufacturers and makers with sustainable products it's hard to list them all.  However, Artist Fernando Mastrangelo has taken things one step further with these seductive rug designs that are intended to make us aware of the Earth's changing climate.
Once you have selected your sustainable product, it's pretty frustrating when it's delivered wrapped in a tonne of plastic.  So it is good news to see more biodegradable and compostable packing.
Biodegradable
More packaging is now biodegradable, that means if you put it in your compost heap it will break down. The time this process takes is important, the best material will break down quickly and not take years.
Compostable and "Compostable Plastic"
Look out for packaging that has been approved as home compostable – it will bear this logo.
Genuinely compostable products must not go into landfill but need a composting environment to break down quickly.  Some compostable and biodegradable labelled items need to be degraded in a controlled composting facility – not a home compost. An example of this is biodegradable coffee cups, made from PLA (polyactic acid).  They will carry this seedling logo showing they are industrially compostable and not to be put in your recycling.
Exciting new sustainable companies, like UK's Vegware, produce compostable coffee cups and food packaging made from plants and help their customers arrange for collection as well as a post-back scheme.  The great advantage of Vegware's products (like takeaway containers and sandwich packaging)  is that the packaging and the associated food waste can be composted together.
Advances in this area will be a massive win as recycling won't be contaminated by food. The soil benefits and landfill waste is reduced.
You should aim to reduce before you recycle. Whilst it's clear consumers need more information on how to safely dispose of products, there is hope for the future and progress is being made. This year 2020 sees the ban of single-use plastic come into effect in the UK.
As with all things, we all do our best when we can and where we can, I hope you found this blog helpful? Comments are always welcomed.
Read my blogs to be more informed and inspired by sustainable interior design for your home.
Liked this post? Please share it!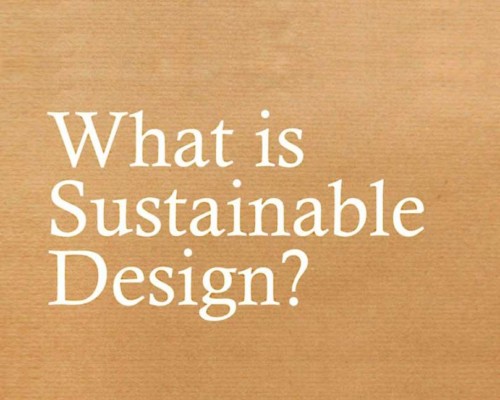 More information:
Dezeen has an excellent sustainable design section