Best Sussex Shops For Your Christmas Gifts
Christmas is my favourite time to go homeware shopping in Sussex. We're lucky to have many flourishing high streets to explore – with an abundance of home gift independent shops.  Towns like Lewes and Rye have charming traditional streets lined with magical window displays and homeware shops selling unusual and unique festive gifts.  They are perfect for buying presents in advance and reducing the last-minute stress as well as supporting our local high streets.  You can't beat seeing things in person, I know that I shop better when I can pick up the items and really examine them ending up with a far better present and no pesky returns.  Here is my insider guide to the best places to shop for interiors and home gifts (or perhaps a present for yourself) around Sussex.
This stylish interiors showroom is full of homewares perfect for a unique gift for that someone who seems to have everything! It's situated in the Old Brickworks, resulting in a charming shopping experience.
Look at their lovely table lamps, textured rugs or test out the bed linen sets made from the softest linen.  I particularly love the range of cushions, with brightly coloured velvet cushions or textures like this shell cushion.
With such a vast collection there is something for everyone and very well priced too. Next door is the Milk Churn Café and even a Firebird Brewery to make this a worthwhile visit (perhaps visit the latter after you have made your purchases).
A botanical sanctuary for your home, a lifestyle and curated house plants boutique.  A lovely store and online too.
A small Fir tree house plant is a great gift which can be used for Christmas styling too.  Whilst you are at From Victoria I am sure you'll be tempted to stock up on some new stylish Christmas decorations like these Nordic stars and ferns.
These air plants in delicate glass terrariums make a wonderful gift and you can add a stylish brass watering can.  Group the terrariums together in a window creating winter style as well as healthy air.
Full of treasures from makers as well as clothing and toys.  My favourite find is these animal rugs perfect for kids' bedrooms.
These striking rugs are handmade in India by a small family firm,  hand-tufted 100% wool and such fun!
Rye – with its cobbled streets is definitely a place you can spend the whole day, especially if you love vintage, antiques and collectables,  with so many delectable shops and eateries to choose from I recommend you start with Hunter Jones' lifestyle store.  They stock their own range of natural candles, soaps, artisan homeware brands, and these bold flatweave rugs.
I can almost smell their Earl of East candles, handmade in London, their "Winter" smoke and musk blend contains balsam fire and woodsmoke.  There are so many gift options, such as the locally made ceramic planter to which you can add a plant.
Accessories and gifts that are stylish and white, of course!
These handmade plastercasts immediately caught my eye, and are a great way to add texture to your room and artwork to a colourful wall.
Inspiring, creative and fun homewares are plentiful at Tallulah Fox, found in Petworth and Petersfield.
Full of quirky glasses, ceramics and candles (for the grown-ups) there are also these charming small artworks lovely for a child's bedroom or a cloakroom.
Found Shop and Studio in Worthing
Interested in making your own Christmas stationary?  Learn to carve your own festive stamp and personalise your own Christmas gift tags and cards.
Found offer workshops and sell lovely prints and illustrations too, pick your print colours carefully and create your own winter styled gift.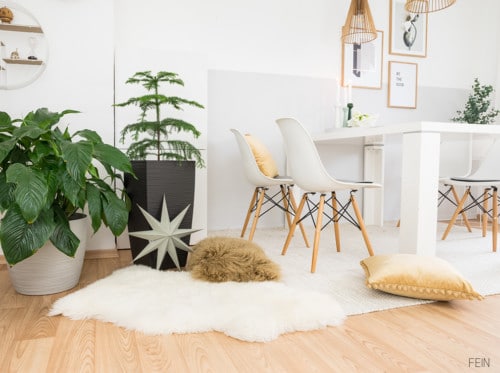 I hope you've found inspiration here and can plan your Sussex Christmas shopping trip, enjoy!
Do get in touch to discuss your project if you're looking for an Interior Designer in Sussex.